Installation and Maintenance of Fire Alarm Systems
CHOOSING THE RIGHT FIRE ALARM SYSTEM
It is essential when choosing a fire alarm system, that the type of system is one that is suited to protecting the safety of your people and property.
We understand that when it comes to fire protection, their is no one solution that fits all.
Our experienced project team continually develop our system designs using the latest technological advancements to suit your specific fire risk in accordance with current legislative and British Standard requirements.
We are 3rd party accredited by BAFE, SSAIB, and ISO registered, with over 25 years experience installing and maintaining fire alarm systems across the UK for Commercial business, heritage buildings, schools, local councils and national accounts. You can be assured of excellent technical support and advice, whether you need a brand-new install, upgrade to your existing system or a reliable ongoing maintenance contract.
Contact us today for a Free Site Survey to ensure you meet your Fire Safety and Security requirements.
Fire Alarm Systems Maintenance
A commercial maintenance contract is required by law and your insurance provider, and must be carried out by an approved company to comply with British Standards regulations. BS 5839-1:2017 recommends systems are checked bi-annually as a minimum. SS Systems is a third-party accredited company which allows us to maintain all systems installed by ourselves and other companies. Our engineers are fully trained and qualified to meet current legislation and are supported by our in-house service manager and team of service coordinators, to ensure you receive a high level of service and standard of work.
What to expect from our maintenance package
24 hour call out facility, 365 days a year

Fully qualified engineers

Full compliance with current legislation

Maintenance visits arranged at your convenience

Full visit report and recommendations

System modifications

Dedicated service manager
What a maintenance visit includes
Systems list check

Log book check

Field device check

Aspirator filter change

Battery check

Alarm load testing

Decibel level check

Remote alarm monitoring test (If connected)
The engineer's notes and checklists are sent back to the SS Systems maintenance team. Our engineering manager will check through the notes and make any remedial action recommendations which admin will process and liaise with yourselves. Each service report constitutes an annual service certificate which the client then keeps in the fire records.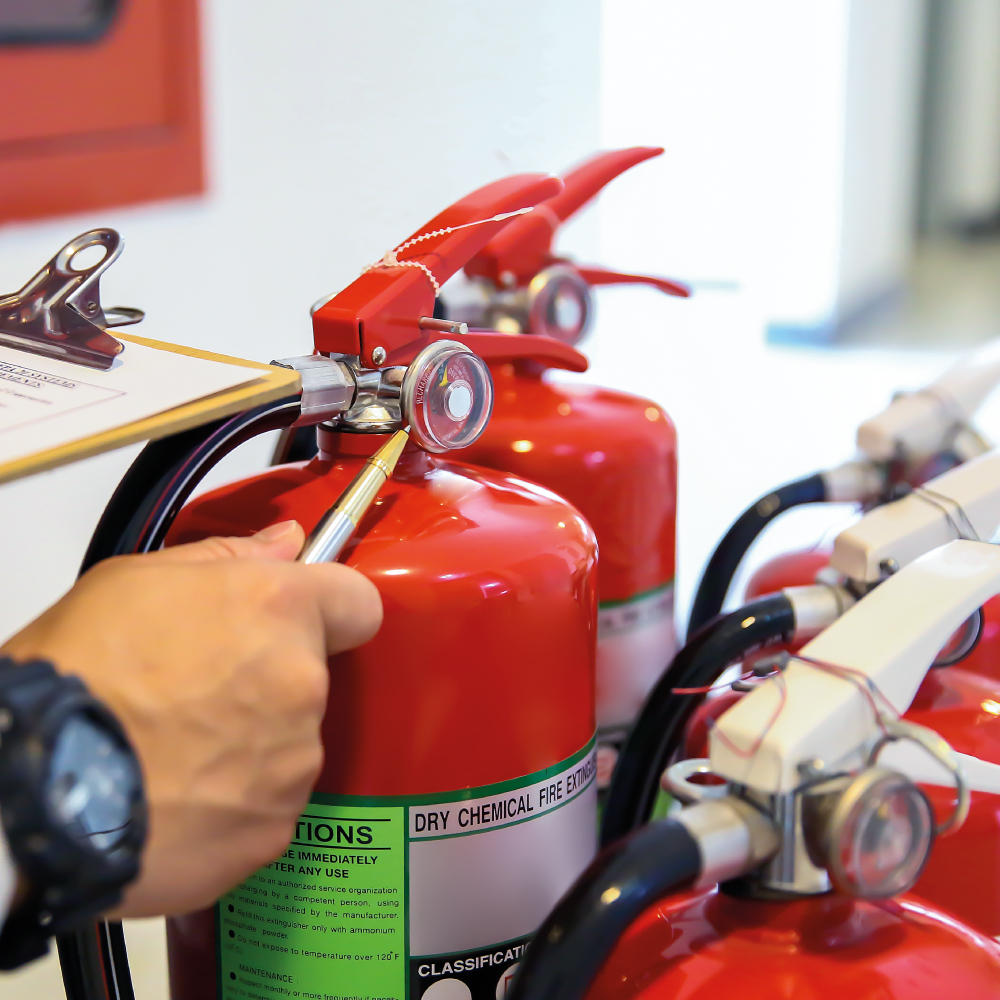 Fire Extinguishers

You are legally responsible to ensure there are enough fire extinguishers on your premises.

In addition to ensuring that you comply with the laws relevant to your industry and the size of your site. A risk assessment will provide how many fire extinguishers and ancillary products are required to protect your site.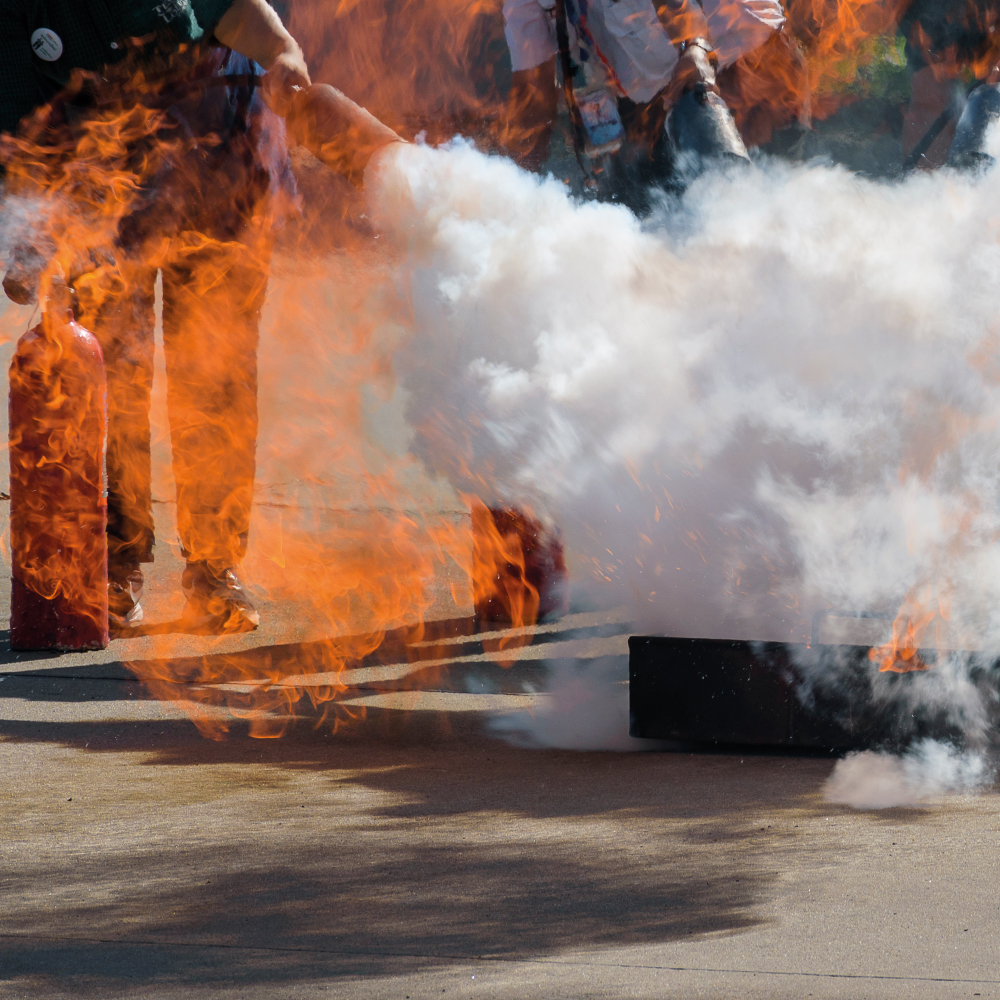 Fire Safety Training
Fire safety is a fundamental part of any business and training is the corner stone of implementing any fire safety policy.
Legislation via the Regulatory Reform (Fire Safety) Order 2005 requires employers to provide training for all employees in actions to be taken in the event of a fire.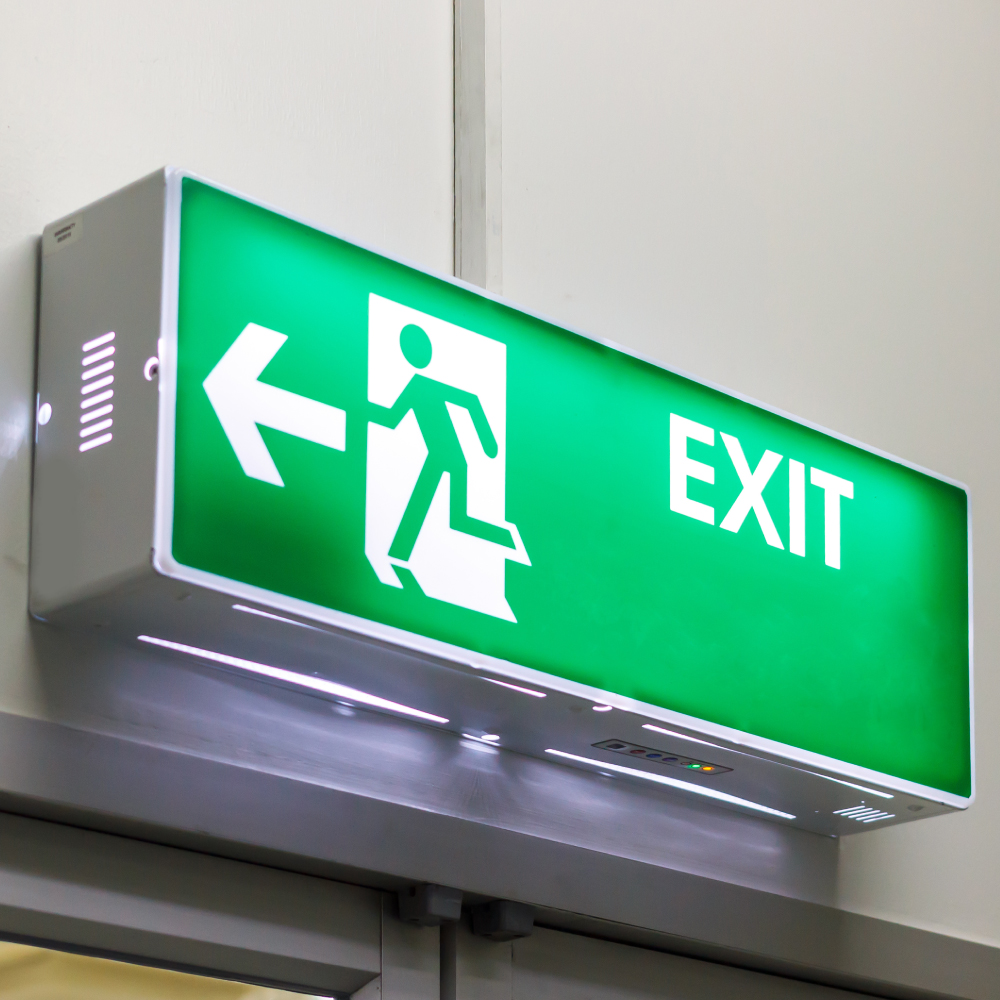 Emergency lighting
Emergency lighing is part of a building's fire safety provision and is a requirement of The Regulatory Reform Order of 2005.
In the event of the mains power lighting failing or a power cut, emergency lighting can save lives by aiding in the safe evacuation of people within the building.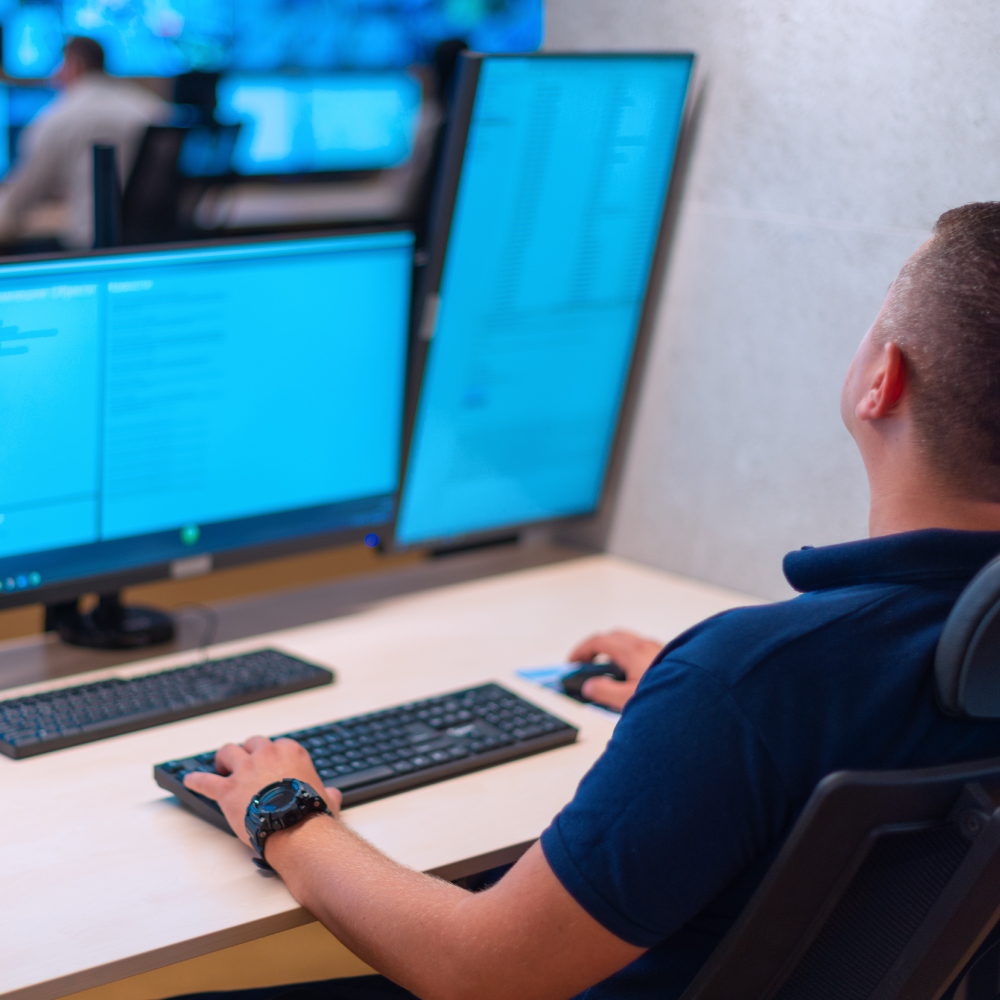 Fire Alarm Monitoring
Our Monitored Fire Alarm Systems offer you protection 24 hours a day, 365 days a year for complete peace of mind.
Your Fire Alarms System is monitored at a central station for a fast response to your key holder and the local fire and rescue services.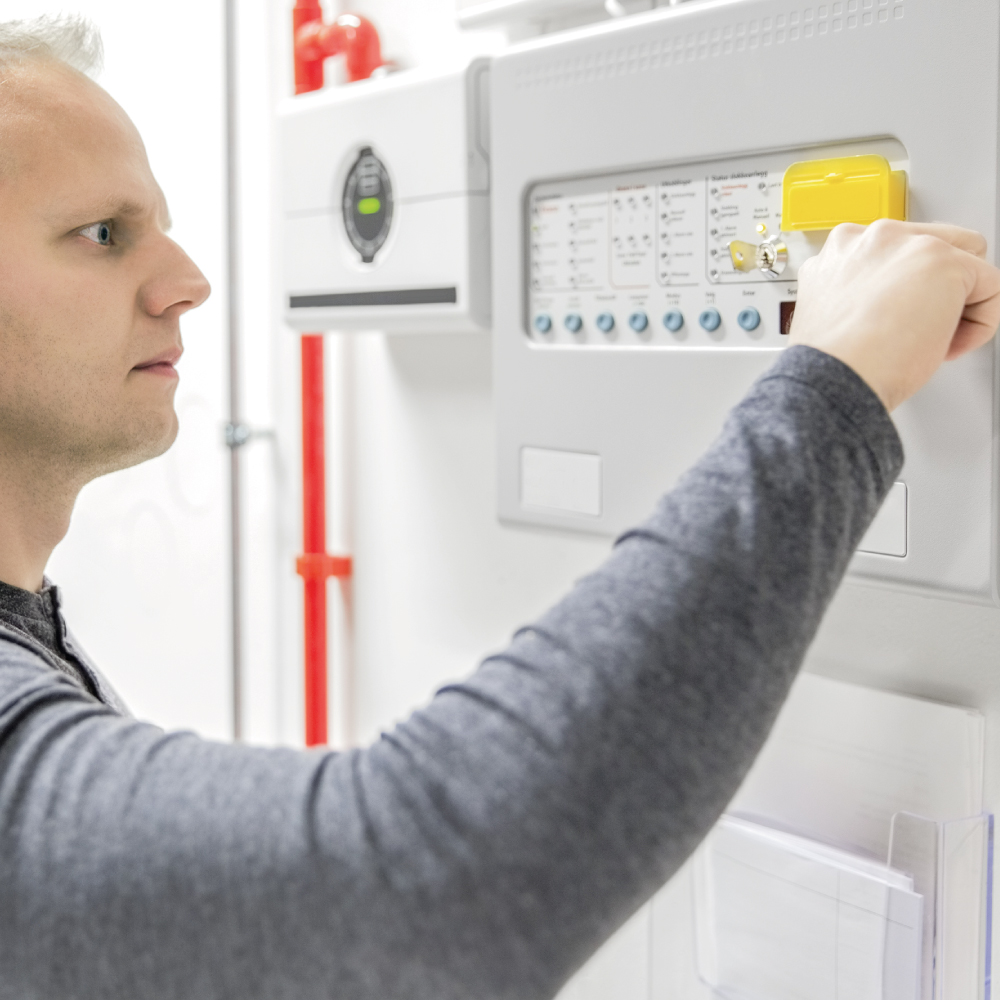 Aspirating Systems
An aspiration detection system (ADS) is a highly sensitive form of fire detection that can detect a fire at an early stage. The system takes samples of the air and tests them for the presence of smoke.
The air is drawn by a pump from the various test points.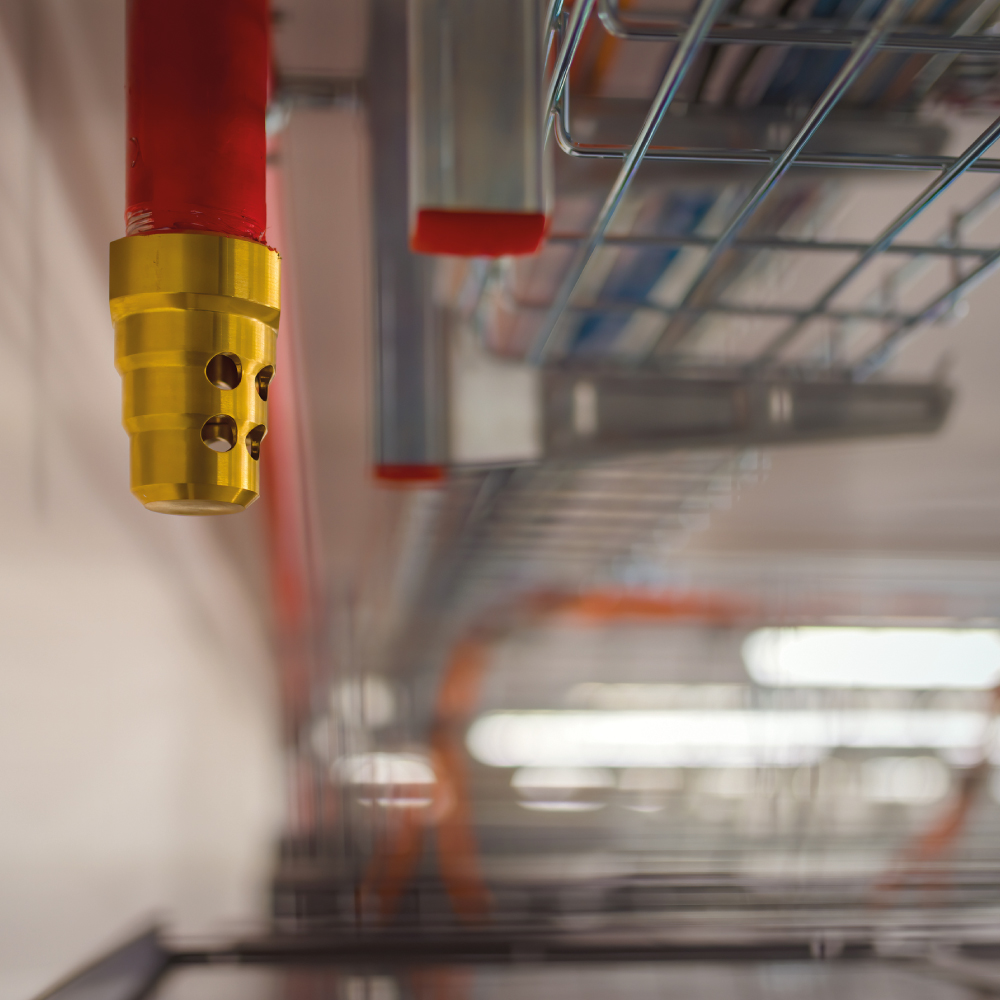 Fire Suppression
Fire suppression systems are used as a safer and more advanced alternative to typical fire extinguishers, sprinkler systems and water mist systems. These systems not only prioritise occupant safety, but also protect your property and assets in the event of a fire.
INSTALLATION OF A WIRELESS FIRE ALARM SYSTEM Greenhill [...]
SINGLE SOURCE MAINTENANCE CONTRACT FOR BOTH FIRE AND INTRUDER [...]
MULTI-DISCIPLINED MODERN INSTALLATION Monument Project works for Heritage [...]
SS Systems partner with leading UK based manufacturers to ensure that the fire detection and alarm systems we provide are at the forefront of current technology, along with being the most reliable our industry has to offer.





Contact us today for a Free Site Survey to ensure you meet your Fire Safety and Security requirements.
If you would like to find out more about the services we offer, simply leave us your details and one of our friendly team will get in touch and arrange a call back or site visit.