Fire Alarms and Security Systems Rotherham
Design, install and maintain Fire Alarms and Security Systems in Rotherham
Fire Alarms Rotherham – Your safety and security is of paramount importance to you – at SS Systems we understand that. We work with many organisations like yours to provide you with a range of fire and security systems to keep you safe and secure.
Call us on 0845 402 3046 to speak to one of our friendly team.
SS Systems Limited has been in the industry for over 20 years, providing a range of services to commercial organisations such as schools, historic buildings, hospices & care homes, industrial units and commercial buildings.
From designing your system to install to maintenance, SS Systems is your one stop shop for all things fire and security.
For your assurance we are accredited with both BAFE (British Approvals for Fire Equipment) and SSAIB (Security Systems & Alarms Inspection Board), and are members of CHAS, Safe Contractors and Construction Line.
"We only had a very short timescale from planning to delivery and were fearful of missing the opportunity but that fear was soon put to rest when S S Systems came on board with their determination and professional approach in delivering this project. All departments pulled together and we were pleased that the project was delivered on time and on budget. Having already had some experience of the EMS Firecell system in one area of site we are now pleased to have it rolled out through the whole school with minimal disruption." De Aston School, Derby.
Fire alarm systems are of upmost important in any large building or commercial premises and ensuring you have a modern system for a fast and reliable response is essential for the safety of your staff, residents and property. We are specialists in wireless fire alarm systems which can be used as a stand alone system or as an extension to an existing hard wired system, but we also install hard wired systems where it's more suitable for the client.
Our highly trained engineers work to the UK's British Standards and BAFE industry compliance to support your commercial Fire Alarms Rotherham system from supply and architectural plans through to installation and maintenance.
SS Systems carefully manage and agree with you throughout the project, whether it is a new install, upgrading, working along side or maintaining your fire alarm system.
At SS Systems we are technically able to install wireless or hard wired Fire Alarms Rotherham, and offer free surveys so that we can ensure your Fire Alarms Rotherham adhere to British Standard regulation, and suit your individual requirements.
We are a family company with qualified and certified staff who will manage your requirements in a professional manner.
Fire Alarms Rotherham Main Features
Fast and efficient installation with no long cable runs

Minimal disruption to day-to-day activities on site

Easy removal of system when changing premises

Unit battery life up to 5 years

Easily integrated into existing hard-wired and wireless systems

Flexible options to evolve with demands of the premises

Full compliance with industry regulations (BAFE)

Systems designed to BS5839 part 1:2013
Servicing and Maintenance
We offer different levels of servicing and maintenance plans with fire alarm Rotherham, so you can be confident that in the event of a fire, your residents, staff and premises will always get the reliable warning they need to stay safe.
Our servicing and maintenance plans include:
Free advice on testing

24 hour call out facility, 365 days a year

Fully qualified engineers

Full compliance with current legislation

Maintenance visits arranged at your convenience

Full visit report and recommendations

System modifications

Dedicated service manager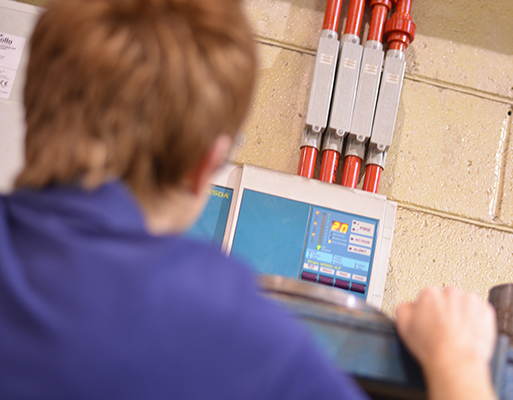 Wireless Fire Alarm Rotherham Install
A wireless fire alarm will not prevent a fire from happening.  It will, however, ensure that people are evacuated as quickly as possible – they are installed in order to save lives.
There was a fire this week at one of our clients' premises in Rotherham.  We installed a state of the art wire free fire alarm there about 12 months ago.  When we install a wireless fire alarm system, it's not simply a case of fitting equipment and leaving.  Each of our systems takes time to plan – we work with the managers on site to ensure that both the wireless fire alarm and the evacuation procedures are up to date and in excellent working order.
The fire at the Assembly Rooms reaffirmed our belief that if you are going to install a wireless fire alarm, you must take care to ensure it is fit for purpose and provides the best in fire protection.
Not only do we aim to provide the best protection possible.  At SS Systems we go one step further.  The benefit of installing a wireless fire alarm is that it can be programmed to cover different zones, which means that if one area of a building is being renovated or improved, the wireless fire alarm in the rest of the building can still work to protect occupants.
At the client's premises, we were allowed back on site within a few days.  Once we were there, we were able to download information from the system to give to the relevant authorities.  Then our engineers worked to ensure that other areas of the building were secure.
Call us on 0845 402 3046 to speak to one of our friendly team.