Primary School Fire and Security Maintenance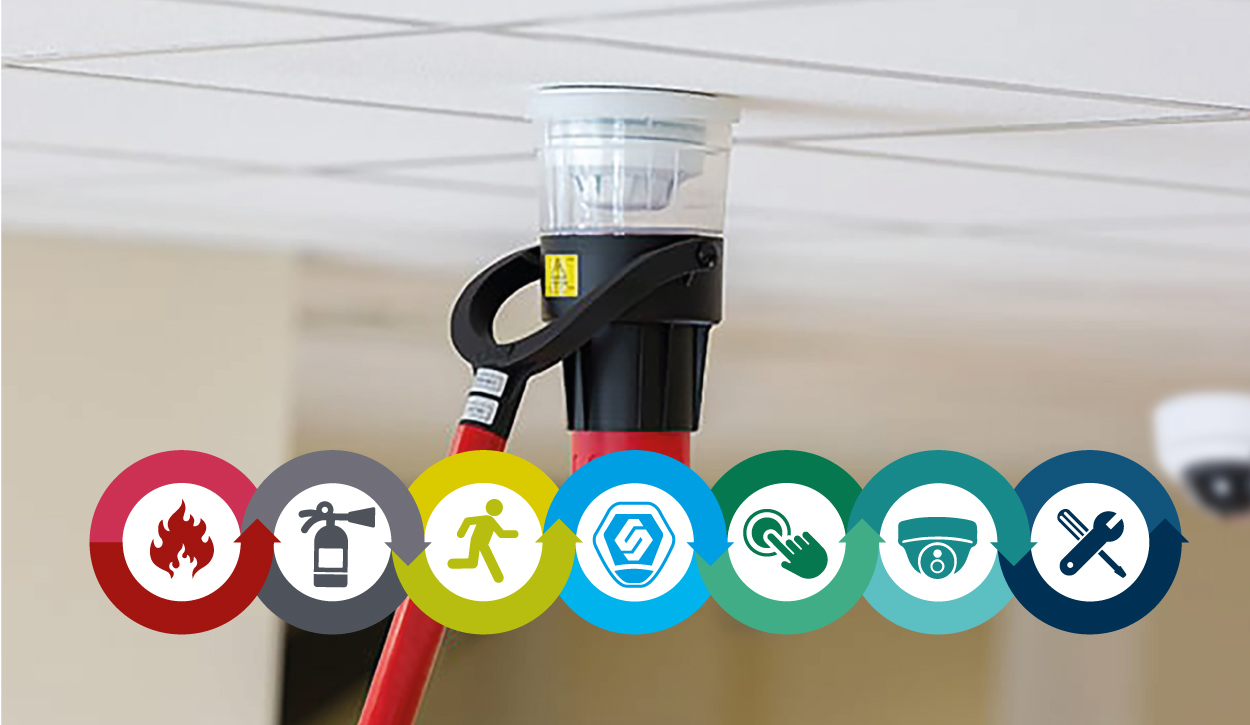 We have over 25 years of experience installing & maintaining fire alarms, security systems, CCTV and Access Control for the education sector across the UK.
Our engineers can maintain all your fire and security systems because we are BAFE Registered & Third Party Accredited, SSAIB & CHAS Accredited Contractors. We keep them in great shape whilst keeping you compliant and saving you valuable time.
The good news is, we don't have to have supplied and installed the systems to do this.
Our experienced engineers install and maintain a vast range of different manufacturers' equipment. Their skills and knowledge are second to none.
Regularly our trained engineers will undertake installation, servicing, maintenance and repair of a range of fire alarm and security equipment.
And because we know both systems, we can maintain both in a single visit.
Benefits of having one fire and security maintenance provider
Consolidating two essential safety services under one roof is easier than you might think. It also has hidden benefits that you might not have considered before:
Having the knowledge of both systems – As fire and security specialists, we know the vital role both play together. If you outsource the maintenance of both systems to one provider, they will instantly know how one problem will have a knock-on effect on the other.
Easy to manage – one number to call, one invoice to pay and one team to contact to ensure you systems are compliant. No more chasing multiple companies.
Better value for money – by having 1 engineer completing multiple system maintenance, we can offer an excellent package for maintenance contracts, and if you have both Fire and Security with us, you'll find there are savings to be had.
Time and Energy efficient We'll arrange one date and maintain both systems. No more arranging multiple visits on different days.
Why choose SS Systems as your school's number one Maintenance provider
We've been protecting people and premises with technical expertise, excellent customer care and quality systems for over 25 years.
Our team delivers expert customer care, from site survey to completion to ongoing maintenance.
We believe in developing a lasting relationship with our customers.
Because of our accreditation's, your school and organisation can rest assured that all our fire, security, and safety equipment is designed, supplied, installed, and maintained according to the latest British Standards.
Our fully-employed engineers and maintenance technicians are Enhanced DBS checked and possess the construction industry's competency card scheme (CSCS).
We understand the struggles you face with making sure you are compliant whilst minimising disruption and keeping your pupils safe – that is why we work with our schools to set up a maintenance schedule aligned with school half terms to minimise this hassle.
To learn more about how we can work together, contact us here or check out our other School Safety blogs below:
– Fire safety in secondary schools
– Keeping Schools Safe and Secure