RIP EMS5000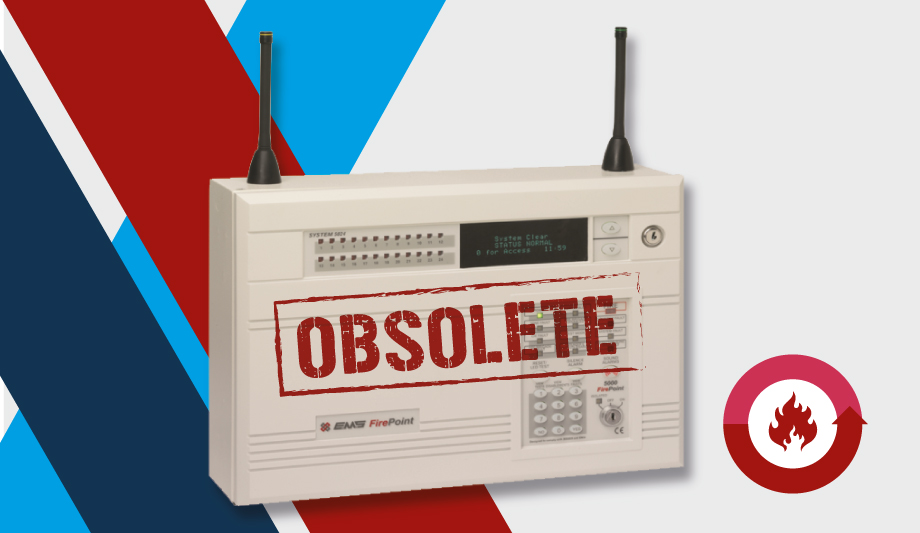 Nine years have passed since the EMS5000 was classed as obsolete. If you have this particular fire alarm system installed on your premises, we are afraid to say your time to upgrade your fire alarm system has finally arrived.
Even though EMS has been operating a repair/exchange service over this time, component parts are now no longer available.
We wrote an article in April 2019, to help get our customers prepared for the change and this can be read here.
If you have an EMS5000 fire alarm system, going forward as and when issues arise the only option you'll have is to keep disabling the devices. This is because these replacement parts can no longer be sourced.
So by not replacing your fire alarm system, you are running the risk of not being protected, compliant and it may well affect your insurance.
Managing the expense of upgrading your EMS5000
Back in 2019, we recommended staggering the replacement by having two systems running side by side. Ensuring you were fully protected and compliant. This not only helped companies spread the costs but also the disruption. If you didn't do this, you ideally need to book a survey ASAP. It's FREE of charge. We come to you, check everything over and give you many solutions to consider.
… and there are also our lease options that you might prefer to consider.
Like we said, our survey will give you all the details you need including the associated costs so you are left to make an informed decision.
In the meantime, should you have a fault arise, then you will be forced to upgrade or have a non-functioning system, compromising your fire safety in your building.
It's our job as an accredited fire alarm company to advise you on any changes you may now require. Enabling you to make the right choice for you and be rest assured that your new fire alarm system meets all the latest requirements.
All of which will be covered in our thorough FREE survey. 
SS Systems is a long-established fire and security installation and maintenance provider, based in Yorkshire, serving businesses and commercial premises Nationwide.
To arrange a FREE no-obligation survey, where one of our qualified surveyors and engineers come to your premises at a time to suit yourself, email us info@sssystems.co.uk or call us on 03300 417170