What is the difference between wired and wireless alarm systems?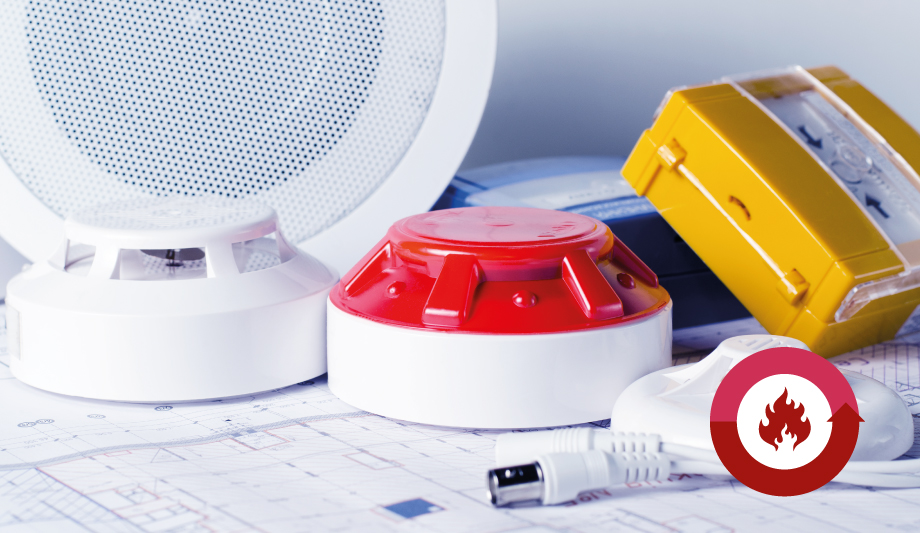 Wireless fire alarms provide the same level of protection as standard hard wired addressable fire alarm systems but have the advantage of no wiring between the detection devices and the control panel. Instead of cabling, the devices communicate to the panel through radio signals. A wireless fire alarm system can also be a great option for sites with multiple buildings.
A wired fire alarm system has full cabling between each device and the main control panel. The wires will require consuming behind walls, ceilings, or in surface containment to suit. This can make the installation more complicated, time-consuming, disruptive and aesthetically unpleasing
Both options are fully compliant; however, the decision may rest with the property owner.
What considerations do I need to take into account when choosing between a wireless and wired fire alarm system?
The equipment costs
A wireless system can cost more than a wired system depending on the size of the system. However, there are many scenarios where installing a wireless system will provide many benefits and long-term savings. People are pleasantly surprised when they find out there is average 5-year battery life to the devices. Often it is thought that they will only get 6-12 months. The five-year replacement plan is cheaper than carrying out a required British Standard electrical fixed wire test on a hard-wired system.
Installation
A wired system in a brand new build project is more accessible and there is usually no difficulty running cables. If you are interested in a fire alarm system for a new build, then a hard-wired system is most likely the preferred route. The labour costs for running the cables may be lower than the cost of buying a wireless system. We work with other contractors on site to ensure cables are installed in line with the site program of works. A return visit is then completed for the 2nd fix & commissioning at a later agreed stage.
A wireless system is preferred in a building where the interiors are complete, full of asbestos or historically protected. All the devices are cable-free, the control panels and boosters are the only parts of the system which will require 230v ac cabling. This allows an easier installation with less disruption to your site.
Reliability
This is perhaps the most common concern. Many people worry once installed – "will their system be plagued by wireless coverage and battery issues?"
To ensure a strong signal strength, we conduct a comprehensive site survey beforehand. Our FREE survey assesses the wireless coverage throughout a building and importantly determine whether additional equipment is necessary to provide adequate coverage.
Running Costs
A wireless system is different, with each device being battery powered. Batteries naturally have a 5-year lifespan. As with any fire alarm system, a maintenance contract will be required for the system to be periodically tested. This ensures your systems and property remains compliant with British Standards.
Flexibility
Wireless devices can be freely cited where required without having to worry about cabling implications. They can even be easily removed and relocated.
With a hardwired system, the cables are wired to the exact location where the devices will be fitted. Any additions or relocations will need rewiring which can lead to longer install times and increases the disruptions on site.
Why come to SS Systems for fire alarm advice?
We have been installing wireless fire alarms for over 20 years. Our highly trained fire alarm engineers work to the UK's British Standards and BAFE industry compliance to support your commercial fire alarm system from design and architectural plans through to supply, installation, commissioning and service maintenance.
We carefully manage and plan with you throughout the project, whether it is a new install, upgrading, working alongside or maintaining and servicing your existing or new fire alarm system.
Call us today on 03300 417170 or email us at sales@sssystems.co.uk to speak to one of our friendly team.