Posted September 20, 2017
After much planning and eager anticipation the team at SS Systems spent the day at Doncaster Racecourse St Leger Day to celebrate 20 years in business as a fire alarm and security company.
What a great day! Over 20 of us attended along with clients and suppliers, lapping in the luxury of a private box with a great view of the racecourse and finishing line.
Needless to say we started out with the speeches (never good to leave them too long when you're at the races). Andy took the opportunity to thank his dad, Ron, for starting and building the company, then went on to thank the team for their contribution over the years – those gone and those still with us. Each person ever involved in the company has played an important part in the growth and reputation of the company.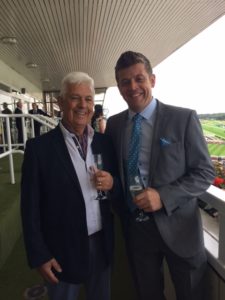 Of course the speeches would not have been complete without a word from Ron, almost bringing a tear to everyone's eye when he thanked everyone for coming.
The day meant a lot to him, saying he felt both proud and humbled – proud to see what SS Systems has become and humbled that he had the opportunity to work there. "It's not work if you love what you do is it?" he said.
Not that he isn't enjoying retirement, of course! Nowadays he is playing lots of golf and taking lots of holidays, though he does still take an interest in the company as an observer/sage to Andrew.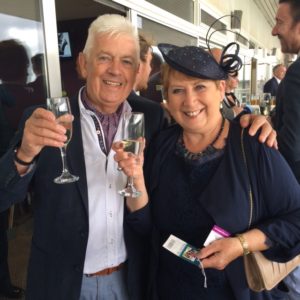 The Team
It was nice for us all to get dressed up – we think we brushed up rather well (if we do say so ourselves).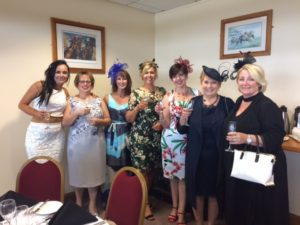 What's Next?
SS Systems isn't standing still. There are lots of interesting changes and challenges coming up in the next financial year, but we're in a strong position and look forward to building on all the good work Ron and Andrew have put in over the last 20 years. All we need to do now is to make enough money over the next 10 years to buy a racehorse (at Ron's request)! Now wouldn't that be good.