Restaurants & Accommodation Fire Safety Measures Case Highlighted
As a consequence of inadequate fire safety measures, two individuals associated with a restaurant faced legal consequences. Mark Ellis, the former owner of Allium Bar and Grill with Rooms in Tattenhall, and Deborah Cruse, who subsequently managed the establishment, were both charged with serious violations of fire safety laws.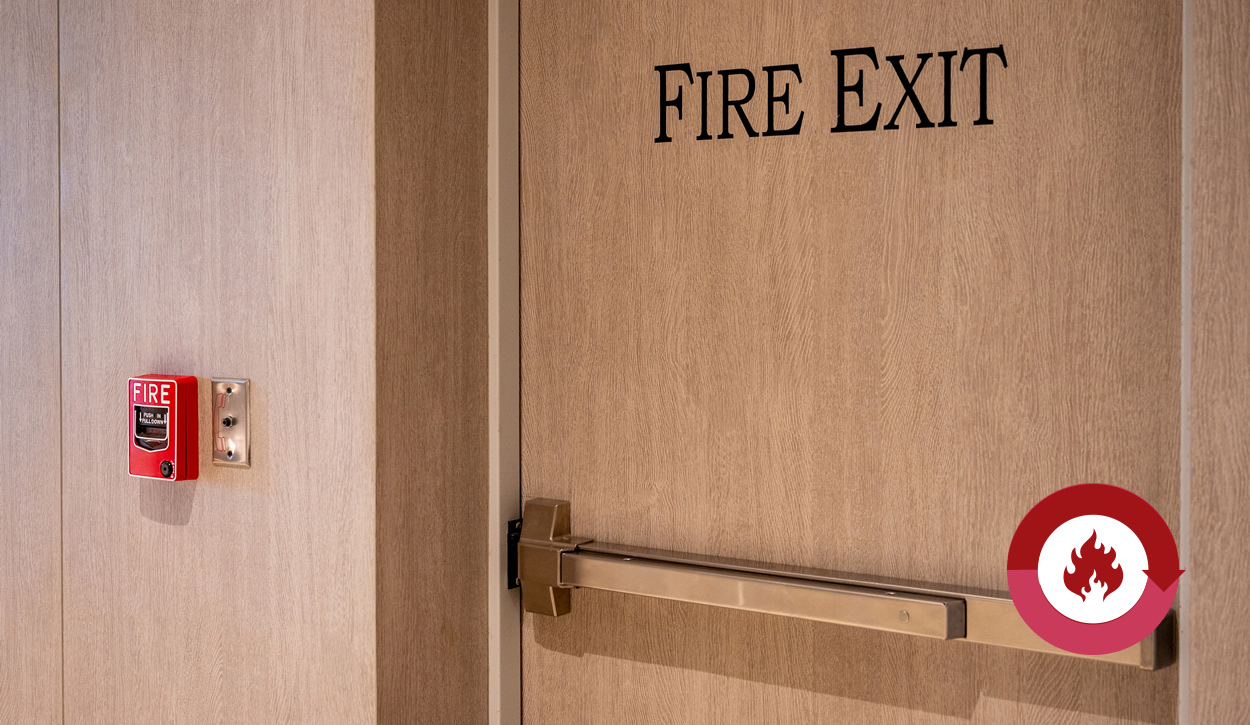 Inadequate fire detection and warning systems
Appearing at Chester Crown Court in June 2023, Mark Ellis and Deborah Cruse pleaded guilty to charges brought under the Regulatory Reform (Fire Safety) Order 2005. As a result, they received community orders and were required to cover costs. The investigation by Cheshire Fire and Rescue Service was initiated in March 2019 following concerns raised by a guest staying in one of the guest rooms. Inspectors found the premises lacked sufficient means of escape and had inadequate fire detection and warning systems..
Absence of emergency lighting & fire risk assessment
The inspection revealed a complete absence of fire drills, testing of warning systems, emergency lighting, or a suitable fire risk assessment for the premises. According to the prosecution led by Joseph Hart, the overall ignorance of proper fire safety measures was widespread and posed a heightened risk, especially due to the kitchen and heat sources. The use of the premises for sleeping accommodation made individuals particularly vulnerable, emphasising the need for fire detection, emergency exits, and emergency lighting. After the inspection, Cheshire Fire and Rescue Service issued a Prohibition Notice, preventing the use of two bedrooms until necessary remedial work was carried out. However, during a subsequent inspection in September 2019, officers discovered that two members of staff were staying in separate bedrooms, thus breaching the earlier Prohibition Notice.
Potentially fatal consequences of fire
During the sentencing, Judge Recorder Lawrence MacDonald stressed the unpredictable and potentially fatal consequences of fire. It was stated that while the offenses exposed people to risks, fortunately, there was no actual fire that demonstrated these dangers. Despite this, the judge deemed it fortunate that a member of the public drew the attention of the Fire and Rescue Service to the deficiencies.
As part of their sentences, Mark Ellis was ordered to complete 65 hours of unpaid work within a 12-month community order, while Deborah Cruse was given 130 hours of unpaid work. Additionally, they were both required to pay £3,000 to Cheshire Fire and Rescue Service to cover the costs.
Complying with fire safety regulations for commercial premises
Steve McCormick, head of prevention and protection at Cheshire Fire and Rescue Service, emphasised the importance of complying with fire safety regulations for commercial premises. He expressed the willingness of the service to provide guidance and support to ensure the safety of visitors and staff. However, when there is a failure to comply and people's safety is at risk, enforcement becomes necessary.
The hope is that this case will serve as a timely reminder to all those responsible for sleeping accommodations in Cheshire to take fire safety seriously and ensure they have adequate fire risk assessments in place for their buildings. SS Systems are experts in the hospitality sector and you can contact us using the enquiry form below to start the process of ensuring that your business is fully compliant.

#FireAlarms #FireRiskAssessment #FireSafetyEquipment #FireAlarmMaintenance