Protecting And Maintaining Heritage Sites And Their Assets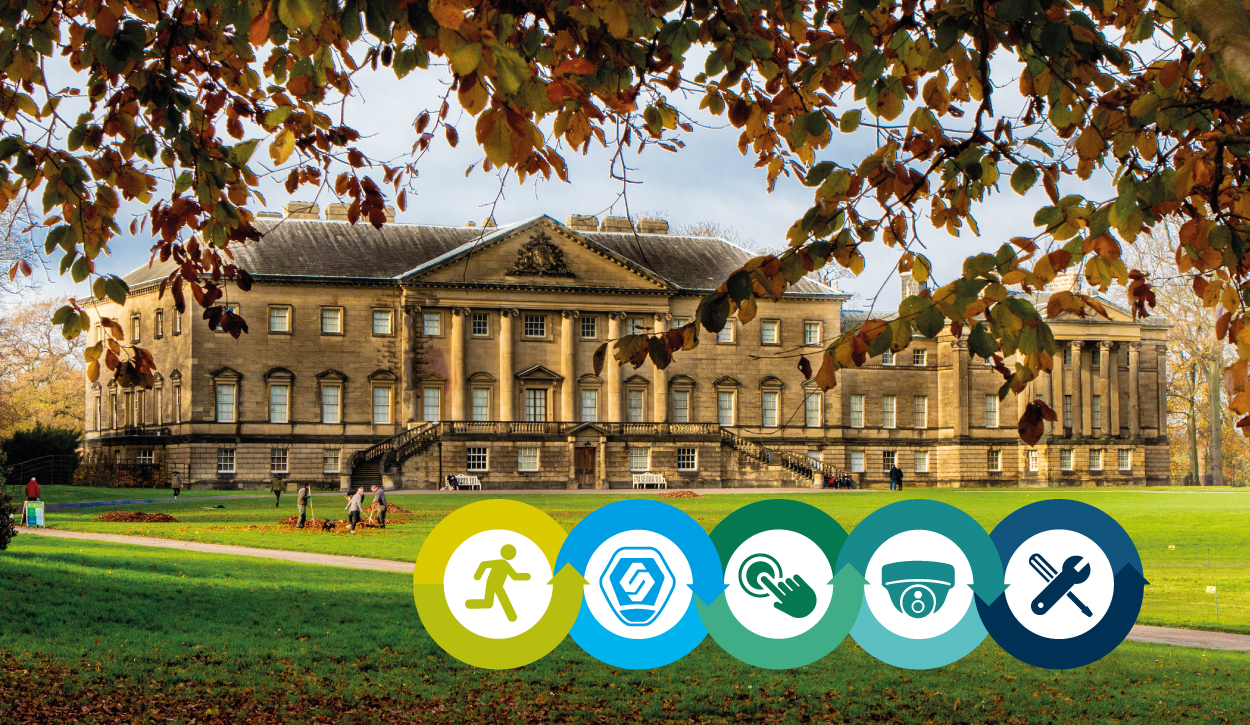 Looking after historical buildings and their assets has been part of our working portfolio over the last 25 years.
Our qualified experienced engineers have carefully installed and maintained fire and security equipment on-site at some of the country's finest properties.
We work on a regular basis with the largest UK heritage trusts. We have a vast amount of experience in this challenging sector. Covering both Fire and Security Protection.
We know all the Heritage sector challenges:
Protecting the character
Preserving historical aspects
Installing equipment around the listed building regulations
Securing content, artefacts, and assets in general
Ensure the people within it are safe and secure
The latter could be both residents or public footfall. This is because some of the stately homes that we manage asset protection and system maintenance for are privately owned.
That said, we also love to partner with specialist architects, and historic building experts. Combining our different services and disciplines in a shared (historical) passion is a great thing to do.
How we work
We work with due diligence and carry out an in-depth on-site risk assessment to identify the potential fire and security risks whilst ensuring your current fire safety legislation is met.
Partnering with the industry's leading manufacturers of cutting-edge wireless technology and hybrid systems. We work carefully to design a complete system to work around any challenges presented by the bespoke nature of a Heritage building.
As well as specialising in security we also design, install, maintain and monitor fire alarm systems and have a wealth of experience in these services within the heritage sector. All our fire and security engineers are complaint and cross-trained across both discipline's.
Securing your Historical content, artefacts, and assets in general
Let's face it these gorgeous historical buildings are full of national treasures. Some of which will be irreplaceable and more than likely one of a kind that can only be found in a British collection. And because of these reasons, they need protection. Whether they are paintings, sculptures, manuscripts, furniture, books, etc.
We work with many trusts, private stately homeowners, historical land and estate agents and specialist architects with their asset protection intalling intruder alarms and protection systems. We know from the outset how daunting the security aspect of such a building (and its contents) may be to manage, however, we have a wealth of experience with both the fire and security angle to ensure you get the right cover.
Be rest assured
We are 3rd party accredited by BAFE, SSAIB, and ISO registered so you can be assured of excellent technical support and advice, whether you need a brand-new fire or security system, upgrading to your existing system or are looking for a reliable ongoing maintenance contract, you're in the right place. To view our above accreditations simply click here.