New Legislation for Interlinked Smoke Alarms

Scotland is the first of the UK to legally require interlinked smoke alarms in residential and commercial residential properties. The new law has been implemented after the Grenfell fire in London in 2017.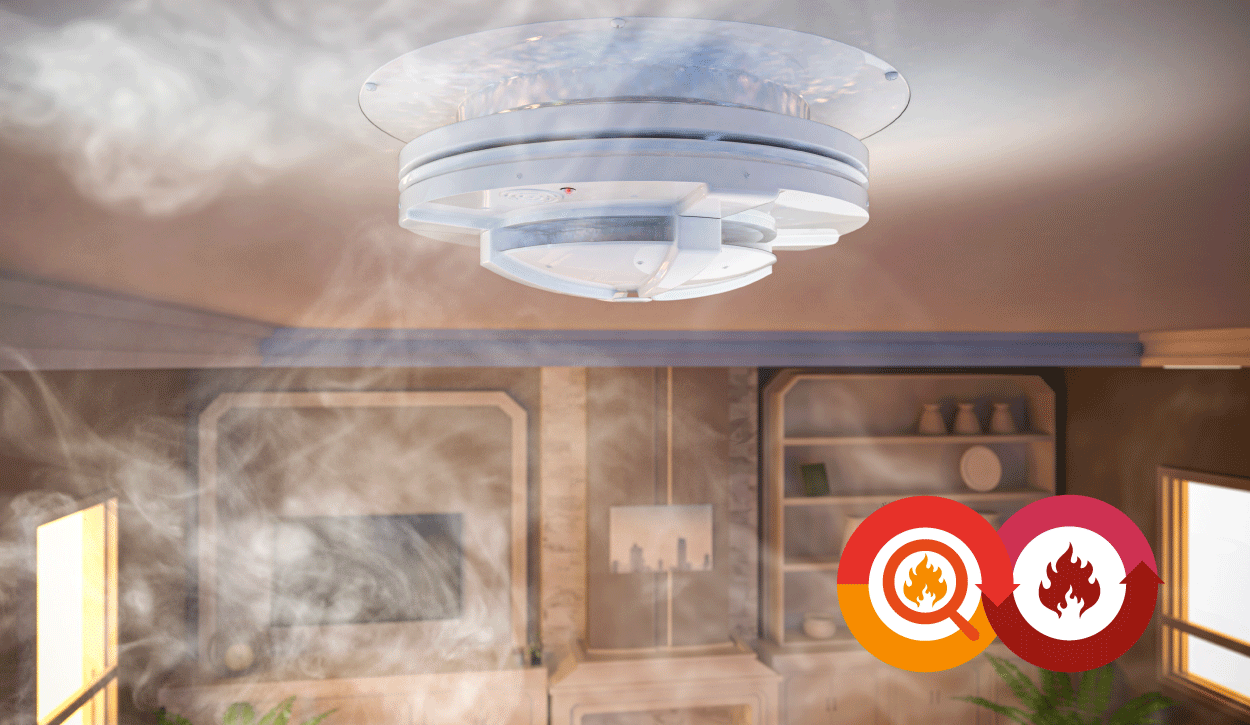 Interlinked means if one goes off, they all go off, and it is the property owner's responsibility for meeting the new standard. This affects many commercial enterprises that rent out real estate for residential use. This means that as a commercial landlord of both private and public/social letting properties, it is your responsibility to ensure your property complies with the law, not the tenants.
What each residence must have

one smoke alarm in the living room or the room you use most
one smoke alarm in every hallway or landing
one heat alarm in the kitchen
All smoke and heat alarms should be mounted on the ceiling and be interlinked. If you have a carbon-fuelled appliance – like a boiler, fire, heater or flue – in any room, you must also have a carbon monoxide detector in that room, but this does not need to be linked to the fire alarms.
What the alarms must have
You can use either sealed battery alarms or mains-wired alarms. Both types of alarm are interlinked by hardwire or radio frequency and do not need Wi-Fi. Each alarm must comply with the following standards:
smoke alarms: BS EN14604:2005
heat alarms: BS 5446-2:2003
carbon monoxide detector: British Kitemark EN 50291-1
Further information is available via Scottish Government website. Scotland is certainly leading the way when it comes to standardising the legislation surrounding fire safety. Currently each area of the UK currently has its own legislation regarding fire and carbon monoxide alarm regulations. This makes it even more essential to seek out independent advice on how to fully protect your tenants and your property, while complying with your local fire regulations.
If you are a Commercial Landlord with multiple premises and would like to ensure you are compliant with current legislation, contact us to arrange a free survey.