New Guidance On Higher Risk Buildings Has Been Published
As part of engagement with industry, the Fire Industry Association (FIA) and the Institution of Fire Engineers (IFE) have been working together with the new UK Building Safety Regulator (BSR) to create new guidance on higher risk buildings (HRB's).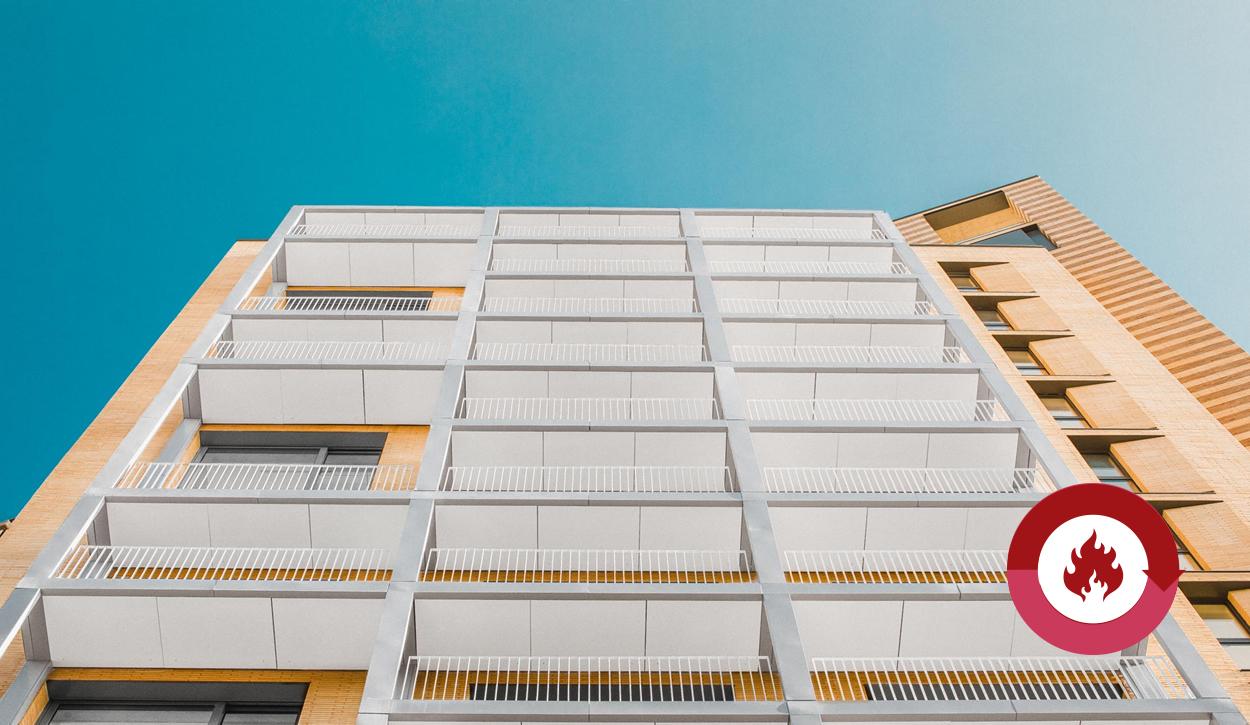 Background
Industry bodies FIA and IFE recently voiced their concerns about the lack of clear guidelines for higher risk buildings and stressed the importance of updated regulations and standards to guarantee their safety. Responding to these concerns, the government has now issued guidelines defining what qualifies as a higher-risk building for those already in operation.
Risks associated with higher risk buildings
SS Systems strongly advises all members involved with high risk buildings to familiarise themselves with the newly published guidance. These guidelines offer crucial insights into identifying and managing risks associated with higher-risk buildings during their occupation phase. Being well-informed about this guidance will equip our customers and potential customers to effectively handle any potential fire safety issues in HRB's.
Classification of a higher-risk building
The guidance addresses the legal criteria to determine whether a building falls under the classification of a higher-risk building during the occupation phase, based on the Building Safety Act 2022 and the Higher Risk Buildings (Descriptions and Supplementary Provisions) Regulations 2023. It focuses solely on defining higher-risk buildings during this phase of the higher-risk regime.
Overseen by the Building Safety Regulator
Higher risk buildings, as defined in section 65 of the Building Safety Act 2022 and the Regulations, are subject to the requirements of the new higher-risk regime, overseen by the Building Safety Regulator. For the in-occupation phase under Part 4 of the Act, a higher-risk building is described as a building with at least two residential units that are either at least 18 meters in height or have at least seven storeys. It is essential to understand that this definition solely applies within the context of the new higher-risk regime and does not modify definitions in other legislation.
Examples of potential buildings
The new guidance document provides the relevant text from the Act and Regulations, along with explanations and diagrams, to assist potential principal accountable persons and accountable persons in determining if the building they are responsible for falls under the higher-risk building category. However, it is crucial to consider the specific circumstances of the building in question when fulfilling duties under the Act and the Regulations. The included diagrams are purely illustrative and serve as examples of potential buildings.
Other considerations and what to do next
Furthermore, it's important to note that, besides qualifying as a higher-risk building under the Act and Regulations, the building may also be subject to other legislation and statutory duties, such as the Regulatory Reform (Fire Safety) Order 2005. Cooperation with relevant duty holders within the building is necessary to ensure its safety and compliance with all applicable regulations. If unsure about a building's status, you can contact SS Systems for an assessment of your specific requirements. More information on Higher Risk Buildings is also available on the gov.uk website.
#FireAlarms #FireRiskAssessment #FireSafetyEquipment #FireAlarmMaintenance