Are you a school or college that takes advantage of the long summer break for your much-needed repair and maintenance work?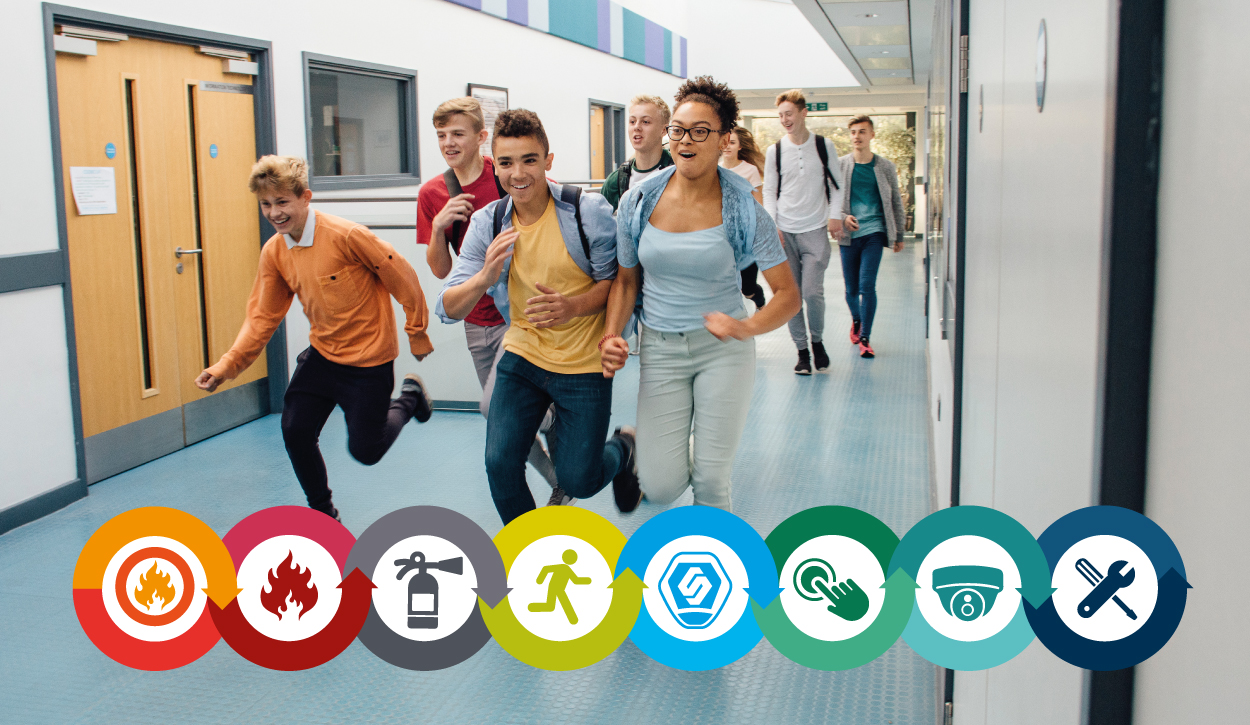 Teachers, staff and students alike all deserve a well-earned break, however just as schools are out for summer, this is when the majority of the repairs and maintenance work start!
You might describe some of these tasks as urgent need-based projects to comply with health and safety issues and to keep children and staff safe. Like fire and security system updates, repairs or maintenance.
Have you recently extended your school?
If you have recently changed the use of some rooms, buildings or extended the number of classrooms and training buildings to house the ever-growing pupil numbers. You'll need to carry out a fire risk assessment, and what better time than during the summer break.
Fire risk assessments are just one of the tasks you need to keep on top of. Here are a few more reminders:
Fire Alarm updates

Fire Alarm maintenance

Emergency lighting checks (in the dark)

Fire doors and escape routes

CCTV additions, repairs and maintenance

Access control updates, new additions, maintenance

Intruder alarm maintenance

Fire extinguisher checks

Staff fire training
All of which could be looked at over the six-week break.
Fire and security system checks all within school budgets
We understand as a busy school with reduced budgets, you'll prioritise your projects based on need. However, we could help you look at all your fire and security systems. With our FREE survey, we'll provide an efficient manageable plan that ensures you remain compliant and safe and all repairs, maintenance, and installs are when it suits you financially and also around your term times.
Why partner with SS Systems for your Fire and Security needs?
We have been keeping the education sector safe and secure for over 25 years

Our team aim to deliver expert customer care, from site survey to completion through to ongoing maintenance.

We develop long-lasting relationships

You can trust us to protect you, ensuring your school is fully compliant with the latest legal requirements.

We are CHAS accredited,

BAFE registered,

and SSAIB certificated with BS EN ISO 9001:2015 & Construction Line approved,

So you can be assured that all our fire, security and safety equipment is designed, supplied, installed and maintained in accordance with the latest British Standards.
And we leave you protected 7-days a week, 24-hours a day.
To have chat with one of our friendly staff, simply call 03300 417 170 or to arrange a FREE survey click here