Protect those working alone.
Lone workers are on the increase, with more business adapting flexible working conditions.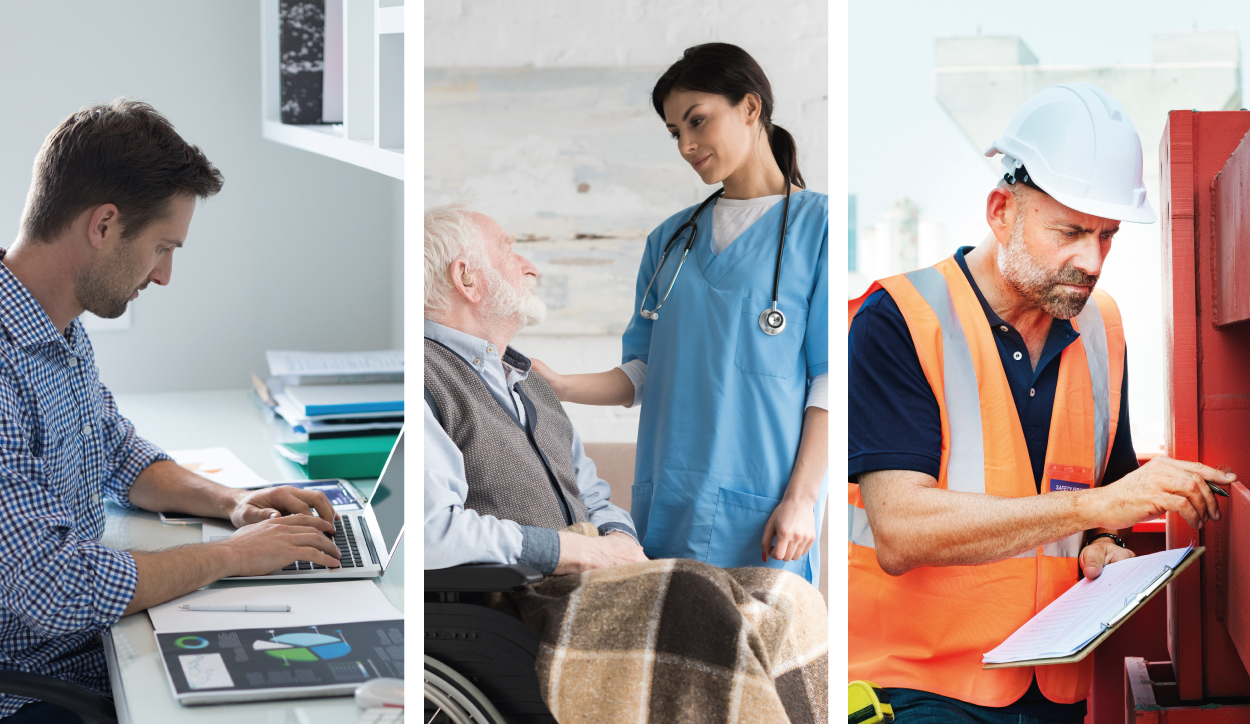 Who are classed as lone workers?
Lone workers are those who work by themselves without close or direct supervision, for example
Delivery Drivers

Health Workers

Engineers

Security Staff

Cleaners

Warehouse Operatives

Petrol Station Attendants

Working from home
Even those working on a large site, that have remote locations, where a single person is too far away from colleagues to be closely supervised.
Employers' responsibilities
As an employer, you must manage any health and safety risks before people can work alone. This applies to anyone contracted to work for you, including self-employed people.
There will always be greater risks for lone workers without direct supervision or anyone to help them if things go wrong.
Lone Workers Safety Industry Standards
BS 8484:2022 is the British industry standard for providers of lone working safety services.
While it is not a legal requirement for lone worker safety organisations, BS 8484 accreditation shows consumers that an organisation has met the government's strict standards.
All employers should consider employee safety, wellbeing, and security at a strategic and local level. This can drive a culture of safety at work including all levels of the business.
It contributes to the organization's governance, management of risk and compliance with both company policies and legal obligations.
Safety and Security Strategies
Lone workers protection should form part of an employer's safety and security strategies with robust measures in place whether electronically or manually supported with a clear lone worker policy.
For more information on Protecting lone workers please use the link below:
https://www.hse.gov.uk/lone-working/employer/index.htm
How can we help with Lone Workers Safety Systems?
SS Systems support and service lone worker systems to assist in keeping your staff safe, please get in touch for more details on the types of technology and systems we can provide.
Contact us today for a Free Site Survey to ensure you meet your Fire Safety and Security requirements.
If you would like to find out more about the services we offer, simply leave us your details and one of our friendly team will get in touch and arrange a call back or site visit.