Is your Company's Fire Risk Assessment up to date?
The start of a new year is a good time to look at things with a fresh outlook and get organised for the year ahead.
However, quite often, we become busy with the day-to-day demands, and consequently overlook some important requirements for our business by leaving it for tomorrow.
For that reason, we would like to highlight the importance of checking that your Fire Risk Assessment is up to date.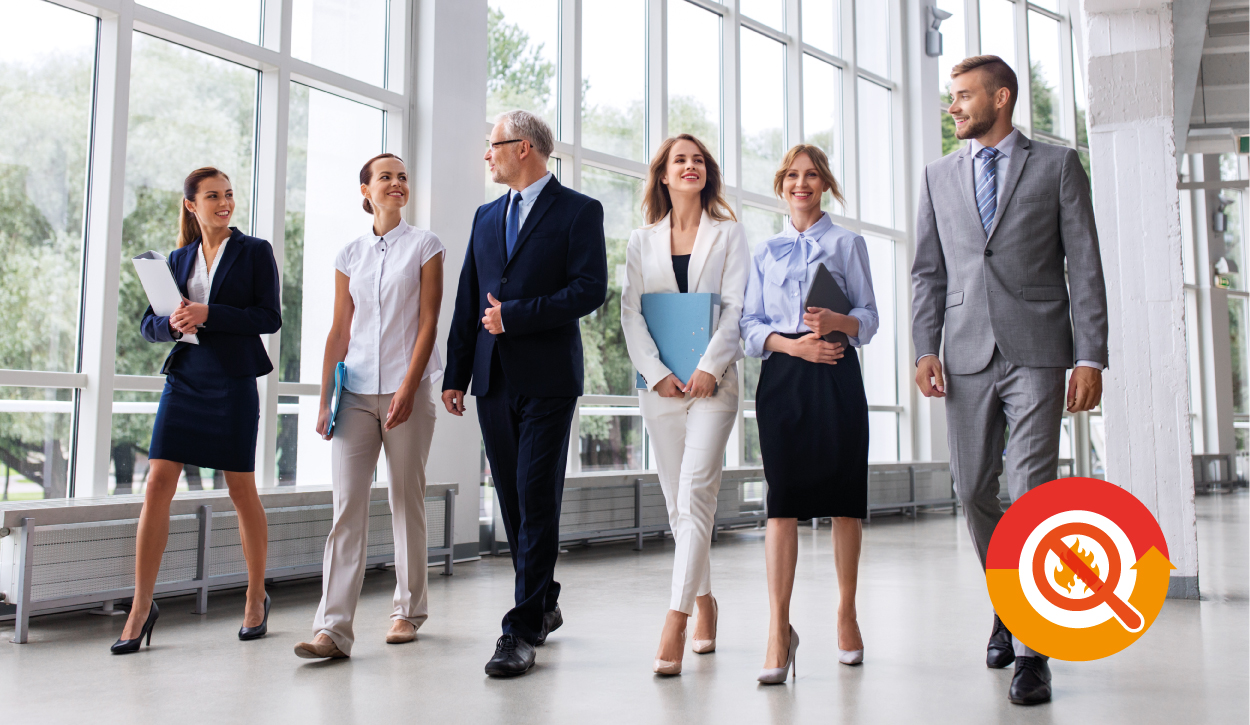 Key points to consider: –
Have any structural changes been made to the premises since the last FRA was done?
Or has the purpose or use of any part of the building been changed?
Equally important, has there been a change in the number of employees on site?
If the answer is yes to any of the above, it's a good time to ask yourself, is my Fire Risk Assessment up to date?
How often should a Fire Risk assessment be renewed?
Given that Fire Risk Assessments are a legal requirement in all commercial properties, as a guide, it is recommended that risk assessments are renewed on an annual basis.
The high level of expertise required to undertake the assessment and complete the required PAS-79 formatted document is critical to ensure your properties are protected, and more importantly, that people are safe.
Having an up-to-date fire risk assessment in place and evidence that you have put policies and procedures in place to protect your premises dramatically reduces the risk of fire and consequence of fire. This additionally proves that you have taken steps as a responsible person / employer to safeguard your staff, customers, visitors, or tenants.
Can you do your own Fire Risk Assessment?
The short answer is yes you can, however you must understand that in doing so, puts you in a position of liability.
You'll need to consider:
Emergency routes and exits

Fire detection and warning systems

Firefighting equipment

Removal or safe storage of dangerous substances

An emergency fire evacuation plan

The needs of vulnerable people, for example the elderly, young children, or those with disabilities

Providing information to employees and other people on the premises

Staff fire safety training
Are we qualified to ensure you are compliant?
Yes, for example all our Risk Assessors are minimum BAFE SP205 accredited. They also have an encyclopaedic knowledge of all aspects of fire safety legislation; therefore, you don't have to.
Our job is to keep your company compliant with the legislation and above all your team confident in all aspects of fire safety awareness.
The 5 main components of a fire risk assessment
Identify the fire hazards

Determine who may be harmed and how

Evaluate, remove, and reduce the risks

Record your findings, prepare an emergency plan, and provide training

Review and update the fire risk assessment regularly
Our fire risk assessment report comprises of an assessment of all procedures as well as compliance requirements for the following:
Fire alarm systems

Fire extinguishers

Emergency lighting

Escape route and safety signage

Fire safety procedures

Staff Fire training

Passive fire protection and Fire door assessment

Good housekeeping
SS Systems offer a professional service with tailormade solutions that meet your individual needs.
A detailed Fire Risk Assessment is provided, along with clear advice and a follow up plan to assist you in completing any remedial actions.
For peace of mind, contact us to receive an FRA estimate and arrange a site visit for a survey, to keep you up to date with your site safety and where we can assess how to help you with your fire safety management.
Contact us today for a Free Site Survey to ensure you meet your Fire Safety and Security requirements.