Why maintain your fire extinguishers?
Fire extinguishers are a safety provision that can be undervalued at times but would be one of the first things you would look for if a fire broke out in your building. They are a vital part of your workplace safety system.
Life-saving fire extinguishers must be maintained properly to ensure they continue to work effectively. This article will help tell you everything you need to know about fire extinguisher maintenance so that they continue working as intended for many years to come.
How To Check Your Fire Extinguishers Are Fit For Purpose?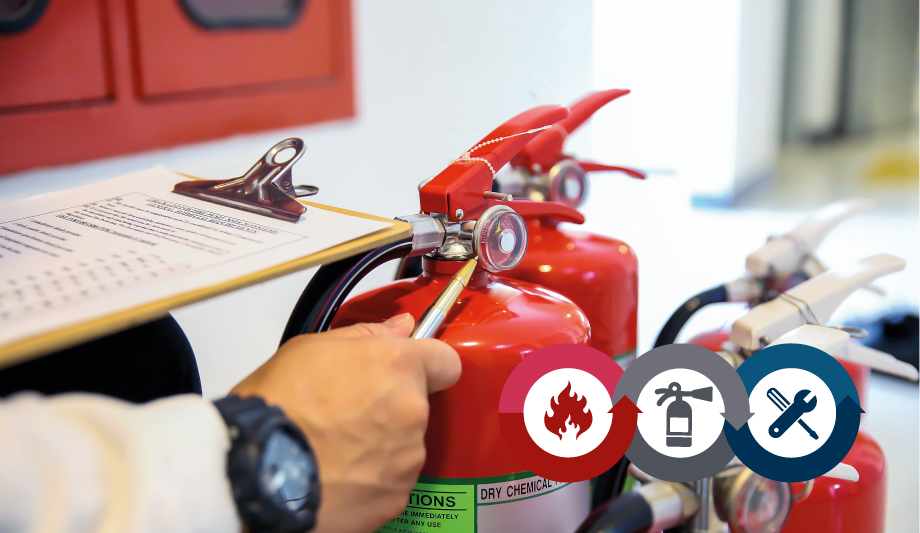 It's essential to carry out a visual inspection of your workplace fire extinguishers at least once a month. Here's what to look out for:
Check for any damage,
Ensure all safety seals are unbroken,
Check the fire extinguisher hoses for blockages
Finally, check the fire extinguishers are located in the right place.
On top of these monthly visual checks, there are other maintenance checks hat need completing. Your Fire Extinguishers should be maintained by a competent company annually.
Your service provider will:
1) Clean the extinguisher
2) Check all items of the extinguisher for damaged parts and replace
2) Check the pressure of the extinguishers
3) Weigh the Fire Extinguisher to ensure there is the right amount of agent
4) Review and report any extinguishers that require replacing either due to age or failing the maintenance checks
5) Provide recommendations on any potential at risk areas and what may be required
How SS Systems can help with your fire extinguisher maintenance.
Our engineers are certified to BAFE SP101 Fire Extinguisher and we are audited annually to ensure we are delivering the right extinguisher service.
Our maintenance package is inclusive of any small consumables such as O rings, Tamper tags and more – no hidden costs for items replaced on a maintenance visit!
The only additional charge you will have is for any replacement extinguishers required.
Our extinguisher pricing is a simple cost per unit – so if you add or remove extinguishers it is easy to work out a new cost.
To get peace of mind knowing that your fire extinguishers are working properly, call us on 03300 417170 or email sales@sssystems.co.uk