Cladding Removal Initiative Introduced By The Government
To address the building safety crisis in England, the government has unveiled its most extensive building safety intervention to date. Housing Secretary Michael Gove, in a speech, announced the complete launch of the Cladding Safety Scheme (CSS). This entails that expenses linked to the removal of hazardous cladding from mid-rise structures will now be covered by government funding. This initiative shields leaseholders from costs when the responsible developer cannot be held accountable for payment.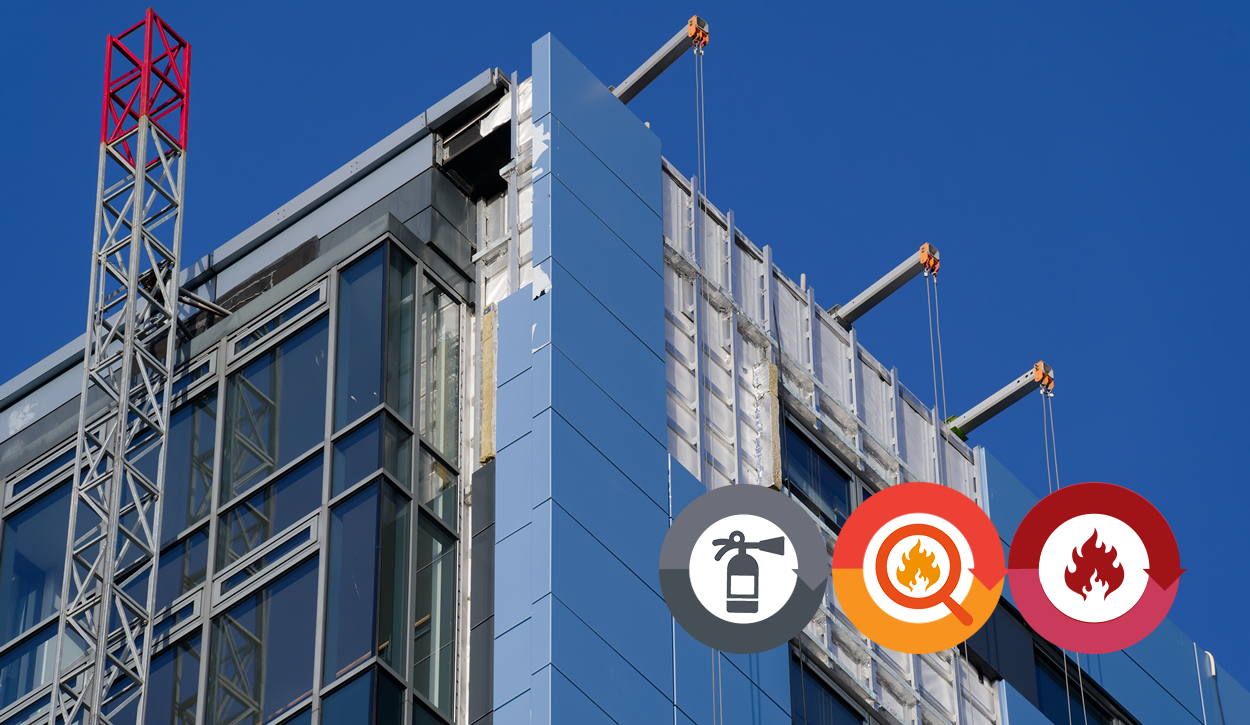 Cladding safety scheme background
Numerous residents across England will now have a path towards secure homes due to the expected eligibility of thousands of mid-rise buildings, all without imposing any financial burden on the leaseholders. For the most perilous structures, the government has allocated £5.1 billion, and the CSS will be funded through the Building Safety Levy on new constructions.
What is eligible?
The programme encompasses all high-rise buildings taller than 18 meters, as well as medium-rise structures outside of London ranging from 11 to 18 meters in height. Social housing buildings are also included. Building owners who believe they qualify for funding must apply through the Homes England Cladding Safety Scheme application portal. Using Homes England's "Tell Us tool," leaseholders or residents can provide additional details about the buildings they believe are eligible.
Leaseholders residing in unsafe homes
Peter Denton, Chief Executive of Homes England, expressed that the Cladding Safety Scheme pilot was a significant step in alleviating the financial burden on leaseholders residing in unsafe homes. The full implementation of the program is expected to make even greater progress in the next decade. The government remains committed to working with relevant organisations to ensure the pace of work is sustained in order to protect those affected by unsafe cladding. With the CSS's introduction, buildings in England over 11 meters in height will now receive either government funding or financial coverage by their developers.
Nationwide buy in
Earlier this year, the UK Secretary of State took a significant stride toward resolving the building safety crisis by securing the signatures of 49 major homebuilders on a legally binding document. This document obliges developers to rectify unsafe structures built or renovated in England within a 30-year span, ending on April 5, 2022. Eligible developers have received invitations from the government to join the Responsible Actors Scheme, with a 60-day response period. Those who choose not to join or breach their commitments after joining won't be permitted to engage in significant development or obtain building control approvals.
Swift outcomes once necessary work is identified
While funding is vital, the government emphasises the need for swift outcomes once necessary work is identified. Building owners must adhere to their legal obligations to promptly address fire safety issues and ensure the safety of homes. In a joint statement, the Department for Levelling Up, Housing, and Communities, the Building Safety Regulator, the Local Government Association, and the National Fire Chiefs Council pledged to collaborate in enforcing the rectification of fire safety defects, underscoring their dedication to expediting the process of making buildings safe.
Robust enforcement measures
Regulators will take robust enforcement measures against building owners who resist progress, with full government support. The Greater London Authority will continue to provide remediation for 18-story buildings in London through the Building Safety Fund. Progress on buildings in England funded by the Building Safety Fund won't transfer to the new CSS but won't be affected by this change. In the first instance we would recommend a complete fire risk assessment of your location across all aspects of fire safety. The CSS scheme is a catalyst for a fresh look at all fire safety related issues. Use the content form below to arrange for a fire risk assessment for your location or business by SS Systems.
#FireAlarms #FireRiskAssessment #FireSafetyEquipment #FireAlarmMaintenance