Your local fire and rescue authority.

Be aware of the enforcement, appeals and penalties for Fire safety in the workplace.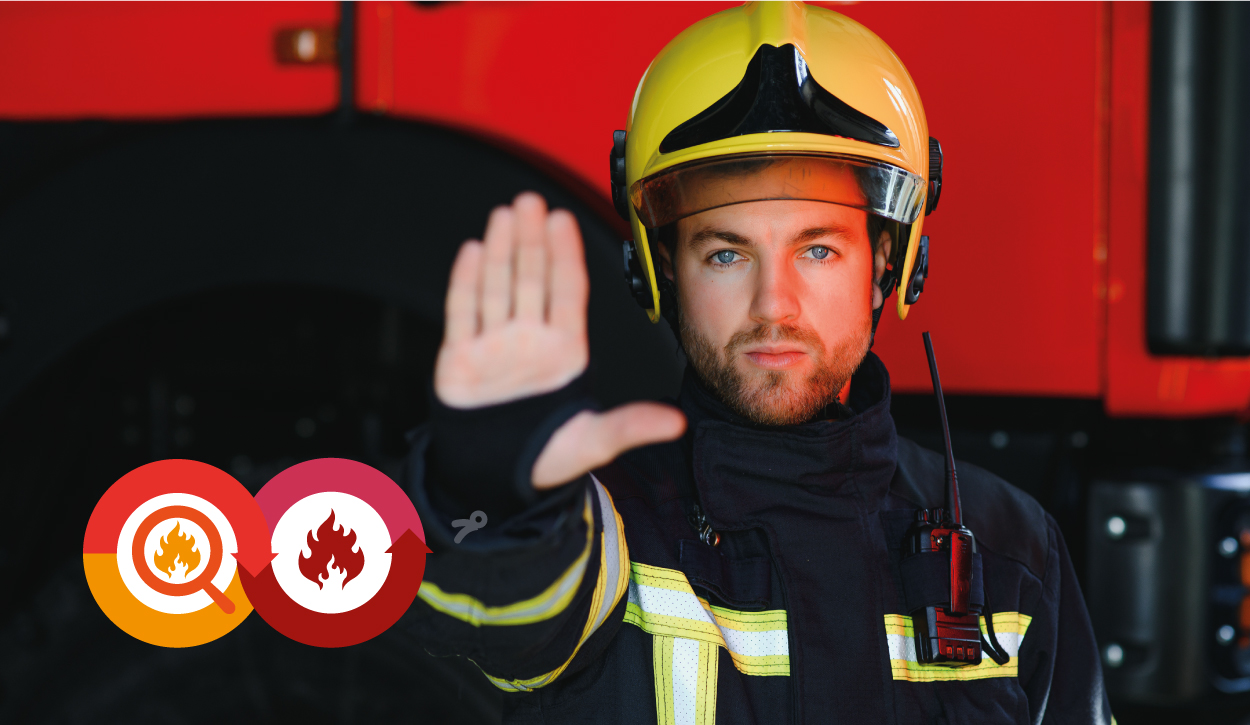 Your local fire and rescue authority, visit premises to check that the fire risk assessment and fire prevention measures are appropriate.
Fire safety officers should help you understand the rules and comply with them.
They can, however, also take action if they think your fire safety measures are not adequate.
For example, they might issue an informal notice suggesting safety measures.
They could also give you a formal fire safety notice. They'll tell you how to fix the problems described in the notice.
Minor penalties can be up to £5,000. Major penalties can have unlimited fines and up to 2 years in prison.
Visit the link below, to ensure you are fully up to date with the fire safety regulations.
https://www.gov.uk/workplace-fire-safety-your-responsibilities/enforcement-appeals-and-penalties
Get in touch with us to arrange a Fire Risk assessment. All our Risk Assessors are minimum BAFE SP205 accredited, with an encyclopaedic knowledge of all aspects of fire safety legislation, so you don't have to.
It is our job to keep your company compliant with the legislation and your team confident in all aspects of fire safety awareness.
Contact us today for a Free Site Survey to ensure you meet your Fire Safety and Security requirements.
If you would like to find out more about the services we offer, simply leave us your details and one of our friendly team will get in touch and arrange a call back or site visit.