According to a detailed survey, 20% of businesses only test their fire alarm systems once a year. While 40% have not given all their staff members training.
The British Standard, BS 5839-6: 2019 (Section 25.2), states that all fire alarm systems in commercial premises need to be tested weekly. This is to ensure that the fire alarm system is in working order.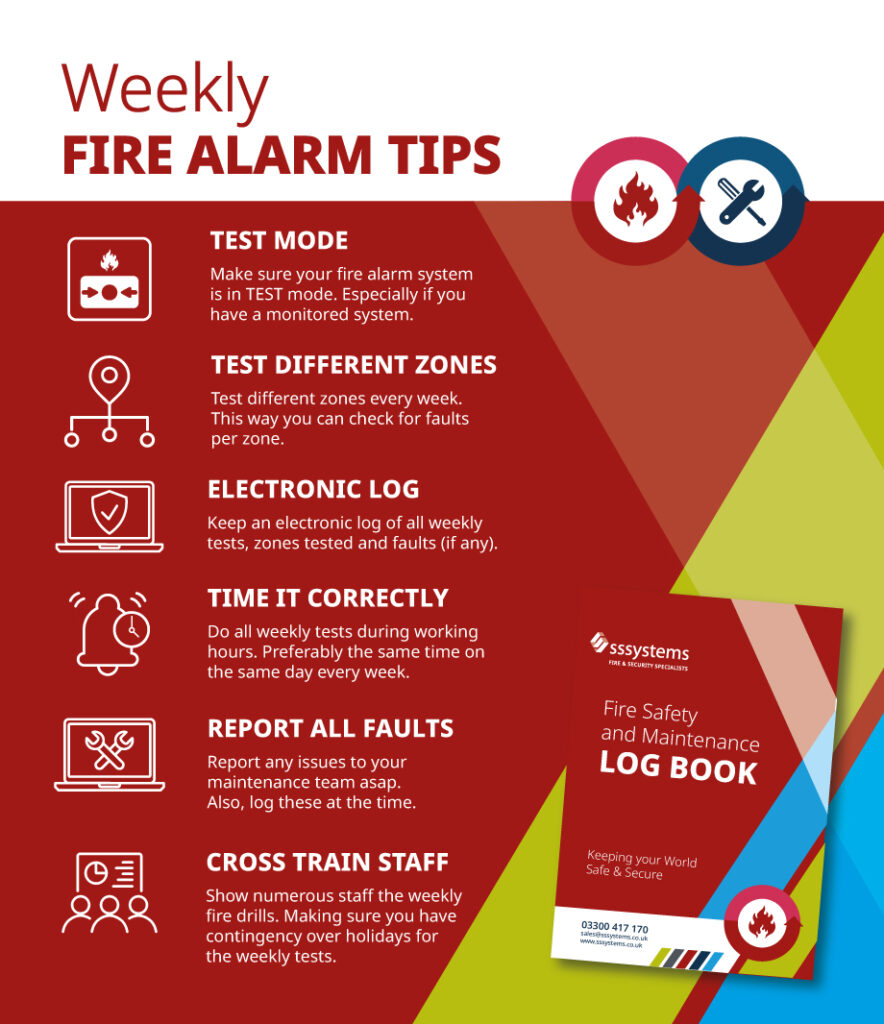 How often do you test your fire alarms?
The Fire Industry Association have written a shocking article. A large percentage of UK Businesses are way below meeting legal requirements. As such are placing employee and customer safety at risk.
We understand the amount of disruption the pandemic brought. Getting back into the legal swing of things may take some time. For further guidance on weekly testing, you can view and download our Weekly Fire Alarm Testing infographic here.
Fire safety training – how up to date are your employees?
Another issue highlighted by the survey was the lack of staff fire safety training. Organisations like retail and hospitality have a particularly high staff turnover. New employees and returning employees from furlough, maternity leave, etc. require training.
The best way to protect against fire is to prevent them in the first place and as such, fire safety training for your team is a necessity.
As fire safety specialists, we are here to help.
Why not outsource your fire safety requirements to a BAFE registered and third party accredited specialist.
Our qualified surveyors and engineers design, install, commission and service high-quality fire alarm systems throughout the UK.
Below is a summary of how we can help: 
We provide a FREE survey of your current Fire and Security systems
Outsource your important Fire Risk Assessments to us
We can regularly maintain and service your current fire alarm system
Let us train your staff and fire wardens on fire safety – with hands on training they'll remember
As we start to return to our new normal, now might be the time to gain complete peace of mind.
Book a free survey and let's have a friendly no-obligation chat about the maintenance and management of your fire safety.
Contact us to arrange a free survey on 03300 417 170 or email, sales@sssystems.co.uk