The heritage sector have a vast range of properties to protect and manage, Nimbus can be a great management tool and give you a modern approach to Fire Alarm Managment.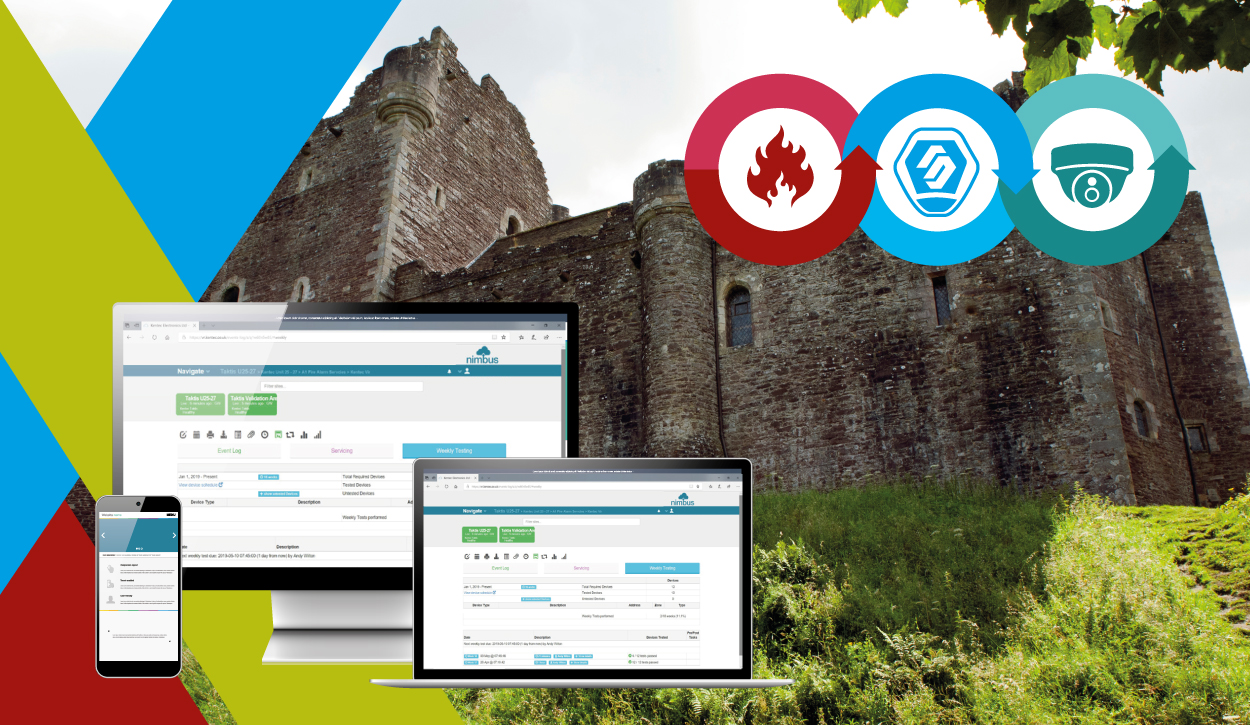 Nimbus cloud-based remote fire alarm management solution offers visibility of your entire portfolio of fire systems, anywhere, anytime. Access is provided via mobile app or web browser, regardless of fire panel type or manufacturer.
The Nimbus gateway is a simple and quick add-on to any fire panel and connects via an existing internet service or the on-board mobile network service.
Making it great choice for unmanned and remote locations, as well as multiple site management.
Some of the benefits
Access the infinite Data from anywhere

Connects to multiple fire alarm control panels

Instant event notifications

Reduce wasted time and money from unconfirmed fire events

Stay compliant with automated testing and service notifications

Improve efficiency with automated service reports

Automatic capture of testing
In addition to the benefits of keeping you up to date with maintenance and testing schedules for compliance legislation, Nimbus also works seamlessly with your monitoring services, giving the control centre detailed information, allowing them to make the best call to action in the event of a potential fire risk.
As a central source of information Nimbus helps reduce paperwork, delays, and inaccuracies, with historical and real-time data available instantly. All available with multiple criteria search features, making it easy to obtain the information you require.
If you would like to more about how the Nimbus system works and integrates with your current site protection, please contact our team on 03300 417 170 or email us at sales@ssystems.co.uk.