Posted September 18, 2023
Is Your Fire Safety Equipment Ready For 3G Being Switched Off?
3G is retiring from service. From its launch in 2003, 3G, with its high-speed mobile internet access, kick-started the mobile internet revolution. Over the last 20 years, technology continued to move at pace, and the "high speeds" that 3G delivered in 2003 are now considered slow compared to 4G, 4G+ and the next generation 5G.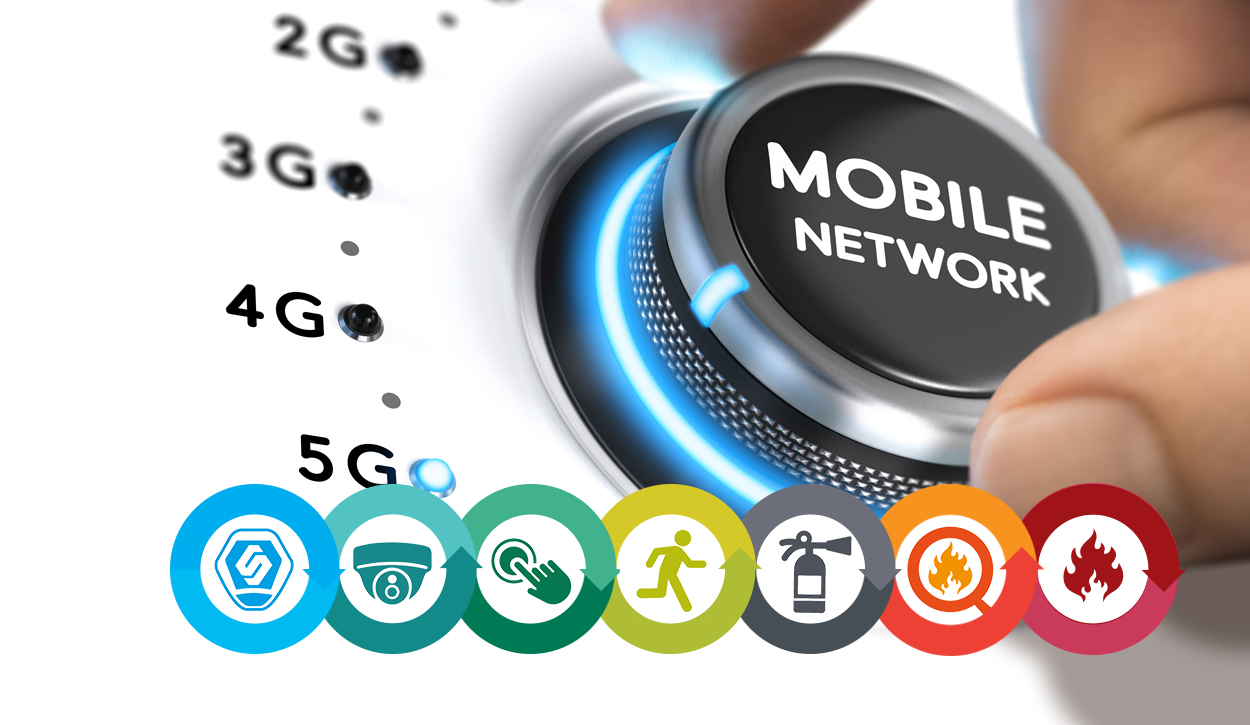 Background
Vodafone is starting to decommission sites, region by region, and is aiming to complete by mid 2024. At the same time, Vodafone will largely reuse the 3G band to broadcast 4G, which will improve speeds in those few locations where 3G is still the best available technology. The other UK networks are following a similar path and timescales. EE and Three are planning to switch off their network during 2024, with O2 yet to announce its 3G switch off plans. This means some networks will continue to run the service beyond 2023, with 3G still being available, but it will be in constant and steady decline until around 2025 from which point it is likely that no 3G coverage will be available.
Vodafone is starting its switch-off this year.
EE plans to start its switch-off in early 2024.
Three expects to switch-off by the end of 2024.
O2 has not yet announced any switch-off plans.
Fire industry equipment
For the fire industry, if you have devices such as EN 54-21 transmission equipment capable of 4G, your service should improve, as now 4G will cover most of the areas that were previously only covered by 3G. Operators are expected to ensure that they offer a broadly equivalent level of 4G coverage ahead of 3G, and subsequently 2G, switch-off.
If you have devices capable of 2G and 3G, this device should fall back to 2G when it can no longer see a 3G service. If you have 3G only devices, including those using a roaming SIM not provided by a UK mobile operator, you need to plan your strategy for removing these devices from service over time. Depending on the network, a 3G only device will become isolated and unable to connect to the outside world at some point between now and potentially 2025.
What about 2G?
2G will be switched off by 2033. All the mobile providers have confirmed to the Government that they do not plan to offer their 2G (and 3G) services beyond 2033. We expect that mobile providers will start making plans to switch off their 2G networks at some point after they have switched off their 3G networks. None of the providers have set a specific date yet – EE has said it will switch off 2G 'later this decade.'
What to do next
We will update this advice when more details are available. SS Systems are experts in the design and installation of optimum fire safety alarms and systems being current to today's modern network communication channels. If you are looking to upgrade your fire alarm system or need a health check on your current system please contact us using the enquiry form below.
#FireAlarms #FireRiskAssessment #FireSafetyEquipment #FireAlarmMaintenance